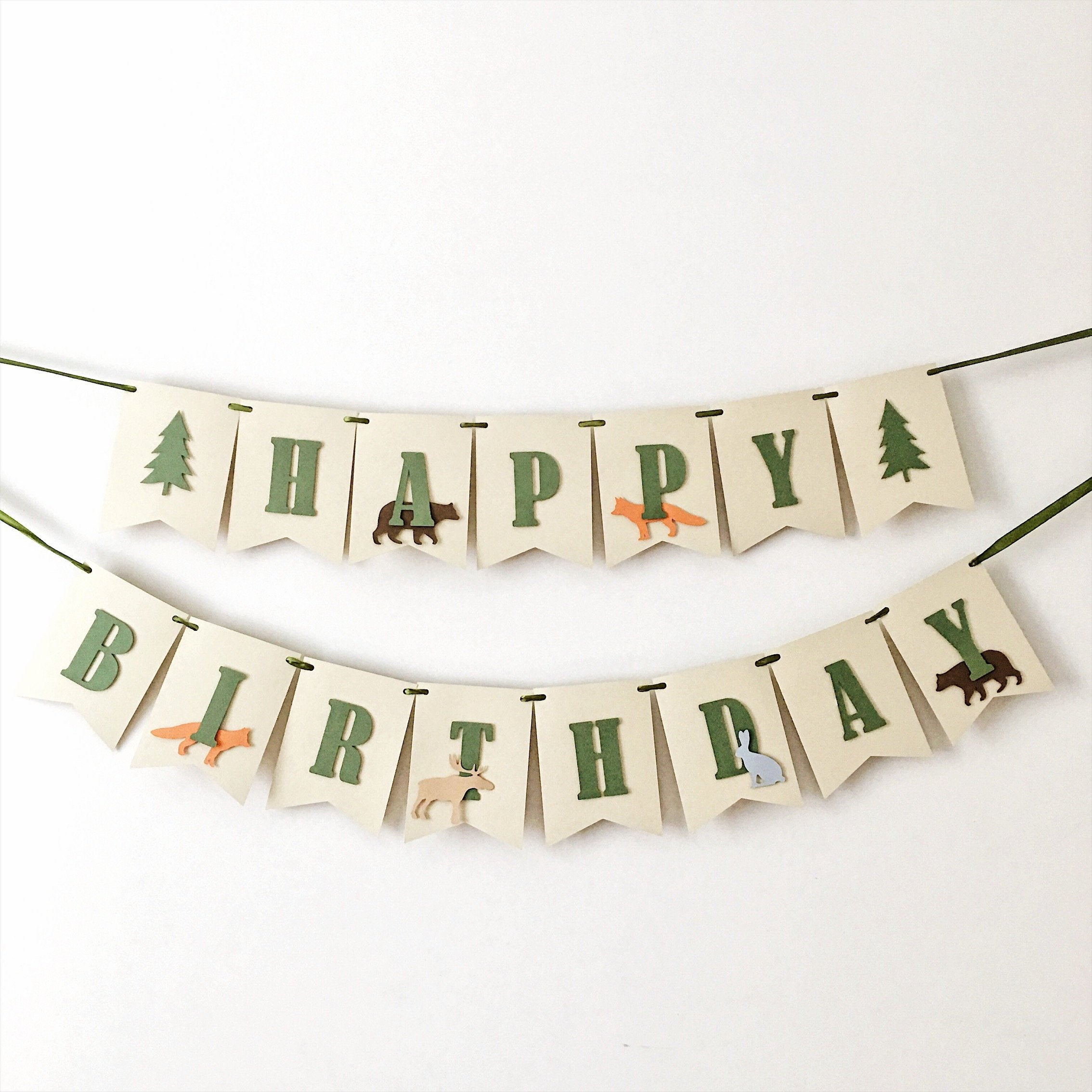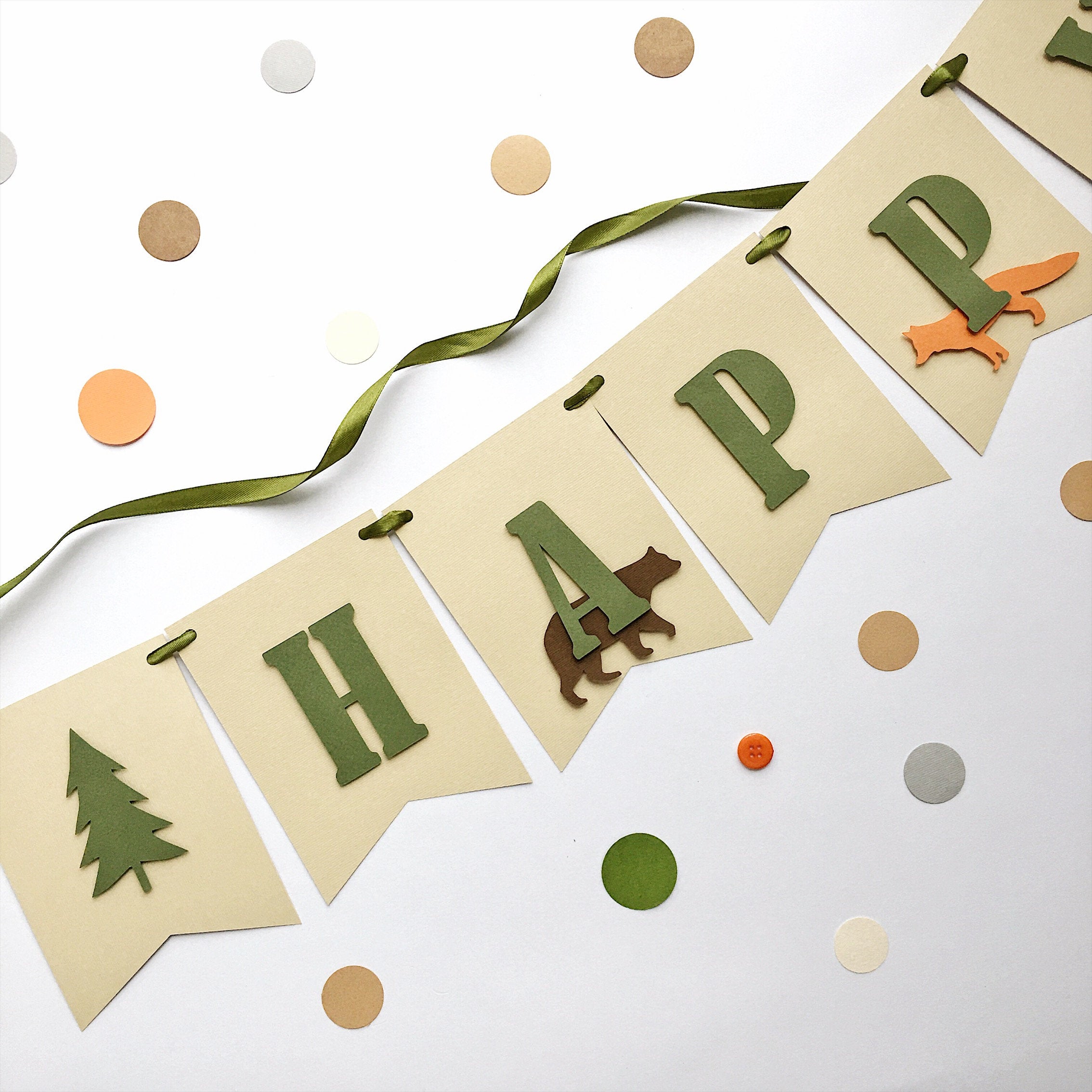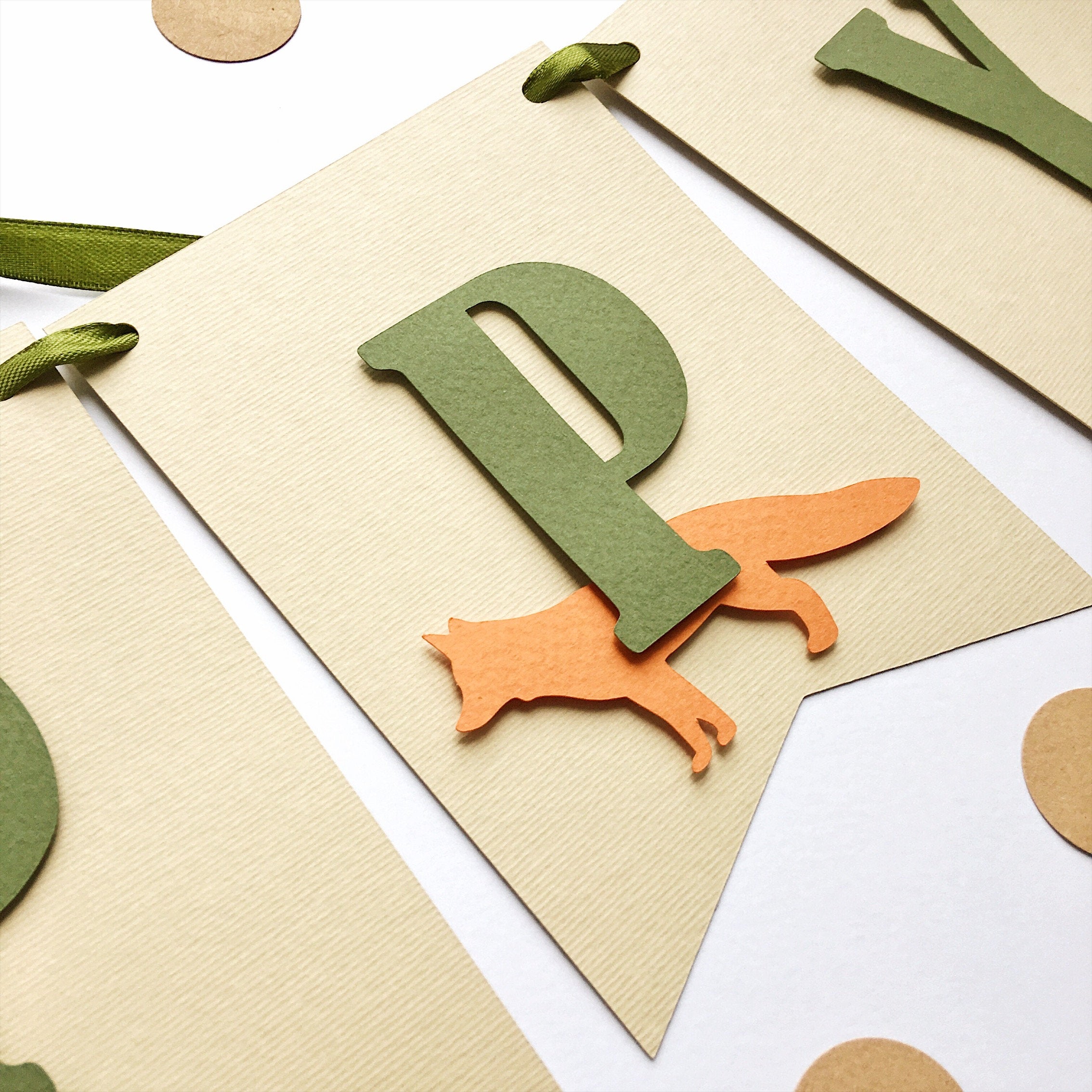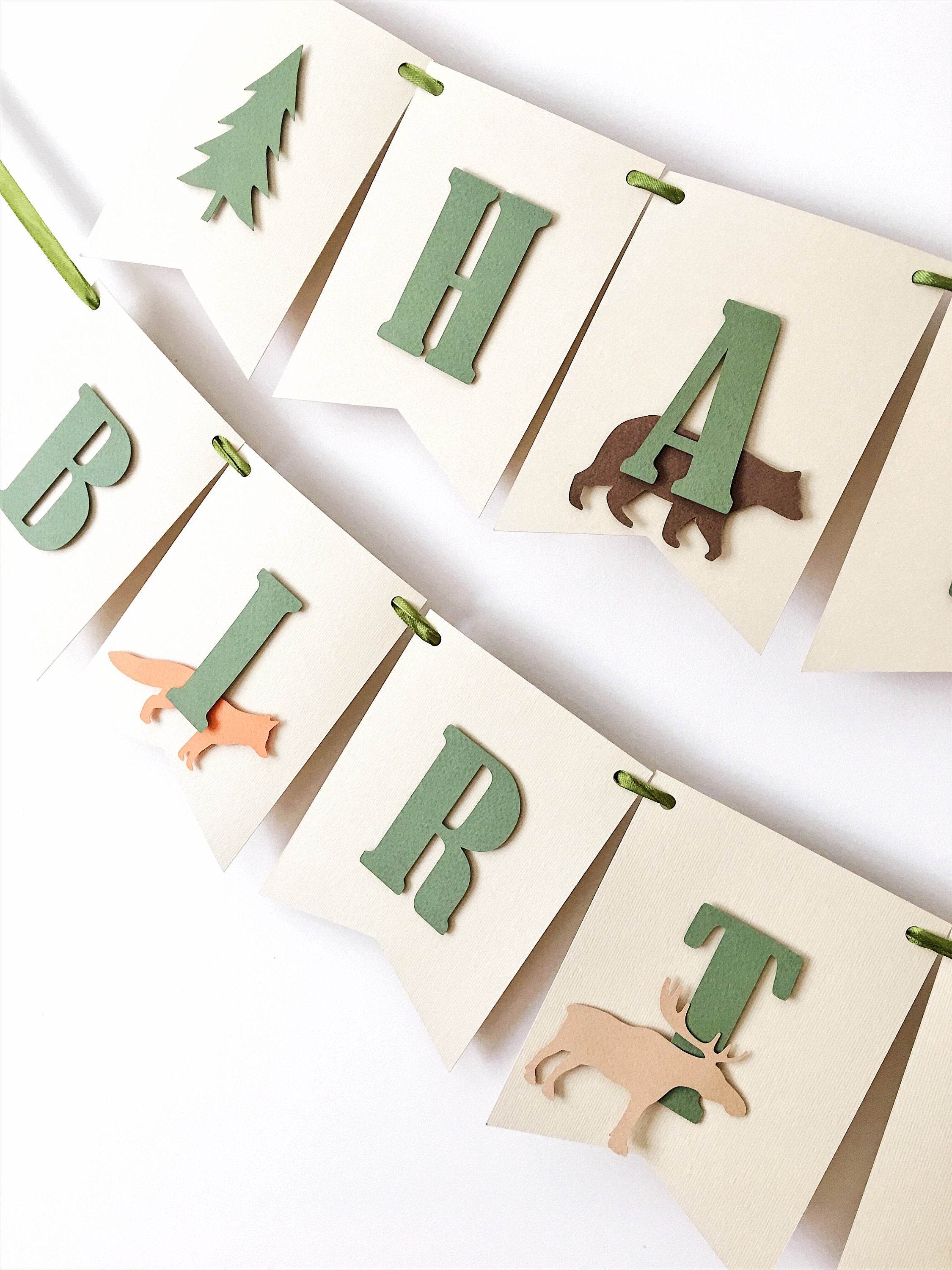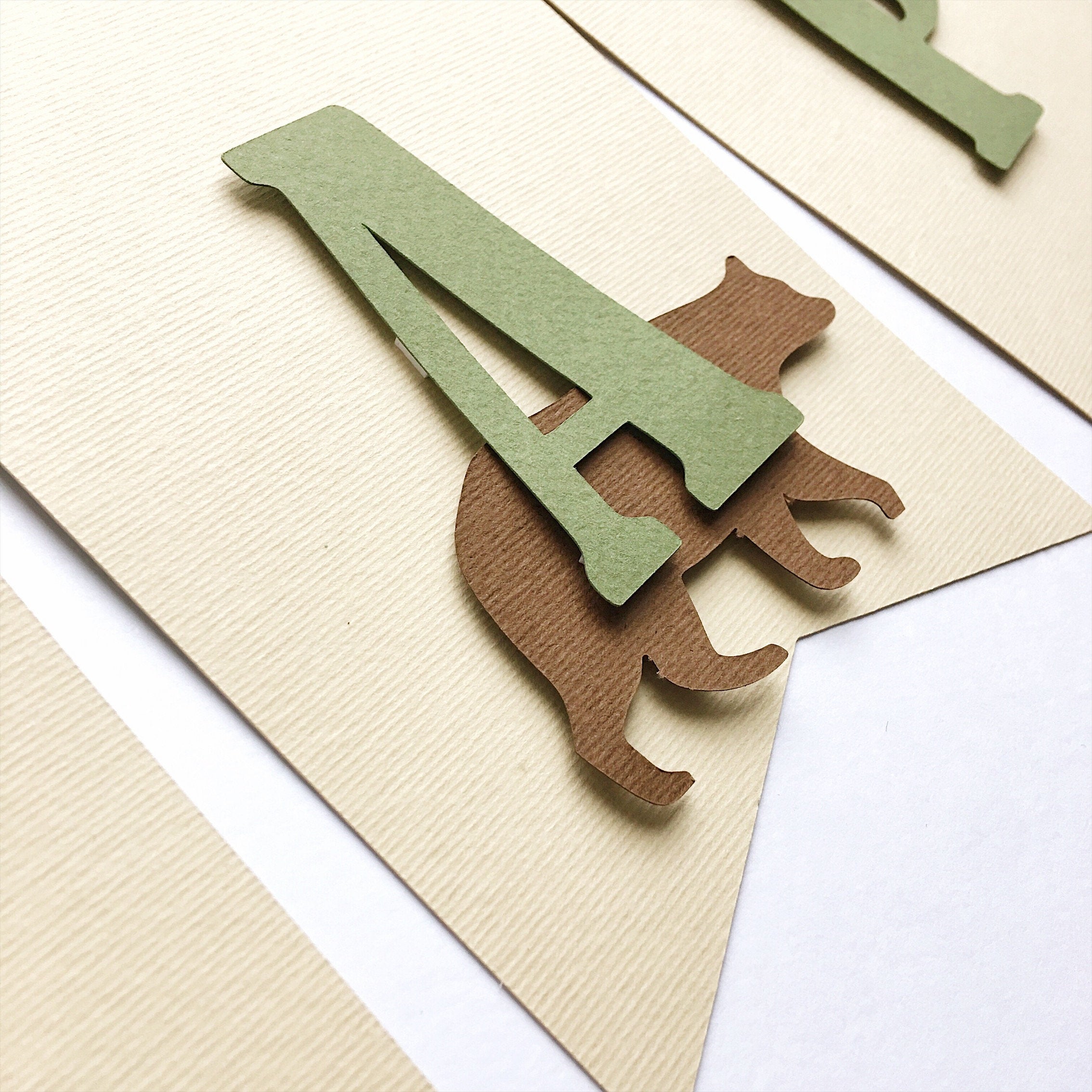 Description

Perfect for

Materials
Looking for Birthday party decorations?! Cute Woodland Theme banner makes your party adorable.
Woodland Banner is made from high quality design paper with green letters and decorated with trees, woodland animals (bear, bunny, elk, fox). Birthday banner is strung on the ribbon.
-- SIZE--
Flags measure 3.9 x 5.3 inches
--COLOR--
Sand, Green, Orange, Brown, Grey, Tan
The party banner is made carefully and accurately. Handmade and keeps the warmth of our hands.
Party banner ships assembled and ready to use!
!This product is not a toy! Should only be used with adult supervision!
--------------------------------------------------------------------------------------------------------

Be FUN with FUNSTACRAFT
We've created Woodland Banner to match Bear Woodland Birthday Decorations, Brown Bear Birthday, Forest Birthday Theme party decorations perfectly.
High quality design paper, Ribbon
---
---
Crafted to perfectly complement each other
Keeps the warmth of our hands
Designed to save you time and effort
FAQ

How long does it take to receive my order?

Allow 1-3 business days for order to prepare.
Shipping times will be based on the shipping method you select at checkout.
Estimated Shipping timelines

*United States
Standard ~ 10-14 business days
UPS Express ~ 5-8 business days
*Canada UPS Express only 8-11 business days
*European Union UPS Express only 5-10 business days
*United Kingdom UPS Express only 8-12 business days
*Australia UPS Express only 9-11 business days
*Everywhere else UPS Express only 10-15 business days

Can I add additional items to my order once it has been placed?

Please feel free to place a next order for the additional items. If your original order is not shipped before your second order is placed, most of time, we can combine the orders to ship together.

Do you offer Express shipping?

Yes, UPS express shipping method available during the check out.

Can I get custom and/or personalized orders?

Yes, please message us via Contact section.
Attention to details
Discover party decorations crafted from the finest materials to create a festive atmosphere that your guests will love. With a range of options to choose from, you'll find something to fit every event!